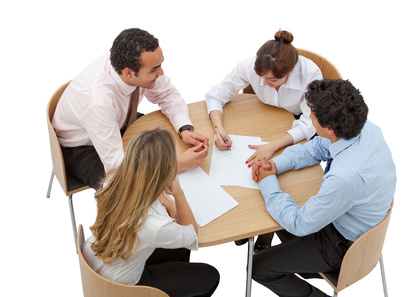 Our Collaborative Family Law Attorneys in Maryland Can Help You With Several Practice Areas
At the Columbia, Maryland, offices of The Collaborative Law Group, our experienced staff of mediators and Family Law Attorneys in Maryland are dedicated to resolving your family law issues amicably. Whether the divorce-related family law matter involves custody, child and spousal support, property division or paternity, we have shown that our conciliatory methods can achieve the results that both sides can point to with pride in future years.
You will like the advantages of collaborative family law over the often adversarial, expensive divorce litigation route, especially where the well-being of your children is concerned. We facilitate realistic but optimistic methods of arriving at plans for custody and visitation. You can trust our 50 years of experience in offering quality legal representation and seeking consensus in sensitive relationship issues.
Contact us today by phone or email if you feel that collaborative law or mediation might serve your interests.
"Lending you an ear, giving you a voice"
At The Collaborative Law Group, Columbia, Maryland we believe in "lending you an ear and giving you a voice." Your input is essential if we are to thoughtfully advocate on your behalf and pursue your goals during a process that is constructive, respectful and focused on the welfare of your family as a whole. Ultimately, control of the outcome of our discussions is in your hands. You can help us minimize the toll that divorce can take on you, as our client, including financial and emotional costs as well as the toll-protracted litigation can take on your family.
Our Collaborative Law Practice Areas
We are always glad to explain to you the many advantages of collaborative law and, conversely, the equally varied disadvantages of litigation. We are proud to report that we have achieved acceptable results in every facet of family law matters for many of our Maryland clients.
Our skilled, versatile Maryland lawyers have also achieved life-changing results for our clients in the areas of criminal law, civil litigation and estate planning. You will like the way we apply our legal knowledge and client commitment to reaching closure for you, no matter what your legal matter.
Collaborate With Us
It is a collaborative process, this ever-expanding, effective field of family and collaborative law. When you are ready to talk – to each other and us – when you are prepared to take the first step, we will be here in Columbia to help.
Contact The Collaborative Law Group today, from wherever you are in Maryland, to arrange your free initial 15 minute telephone consultation. We can guide you through your divorce, custody and support issues. Our full-service family lawyers have been in business for over 46 years, and we will do our best to achieve your goals.